A range of training as well as group and social activities of interest to sensory impaired people are available at the centre.
Practical sighted guide training
This training covers the techniques for guiding visually impaired people with safety and confidence.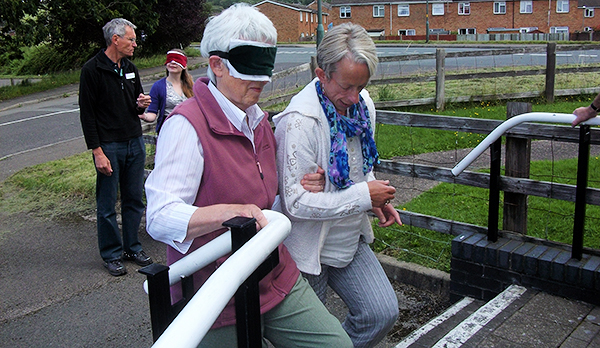 Visual impairment awareness training (specifically tailored for the care industry)
This one-day practical workshop will give staff the skills and confidence to support visually impaired clients. Also included is information on different eye conditions and aids and equipment to support independent living.
Please ring for further information on this fantastic training opportunity.
Activities
We run a wide selection of courses and social clubs which include:
Computer Training
Lunch Club
Balance Class
Singing and Bellringing
Cookery
Reading Group